Welcome to the Levi E. Coe Library's Heartstone Labyrinth. The official unveiling of The Heartstone Labyrinth took place Saturday, August 28th, 2021 from 10 AM to Noon.
A campaign aimed to collect funds for the care and keeping of the labyrinth took place with a personalized engraved brick fundraiser. The bricks with messages of love and acknowledgement were laid as a permanent walkway from the parking lot to the entrance of the Heartstone Labyrinth in July of 2022.
A labyrinth is used for walking meditation. It is a single winding path from the outer edge in a circuitous way to the center. Labyrinths are used world-wide as a way to quiet the mind, calm anxieties, recover balance in life, enhance creativity and encourage meditation, insight, self-reflection and stress reduction.
To locate other labyrinths, visit: https://labyrinthlocator.com/ or try the book: Chasing Labyrinths: A Field Guide to Labyrinths of Connecticut and Rhode Island by Bill Ludwig.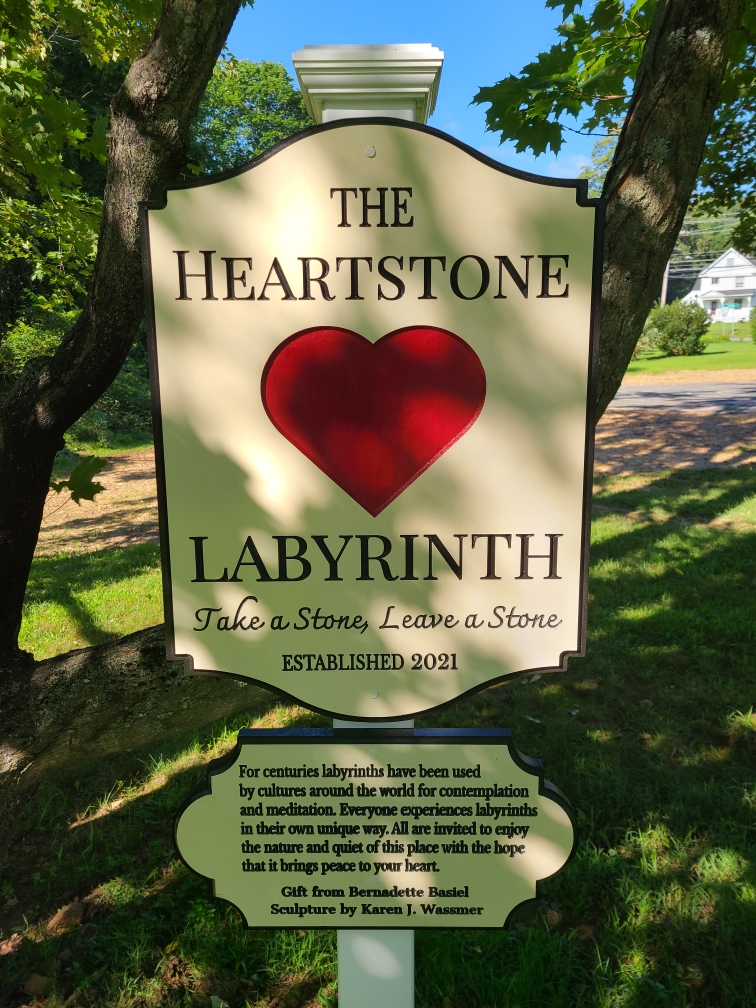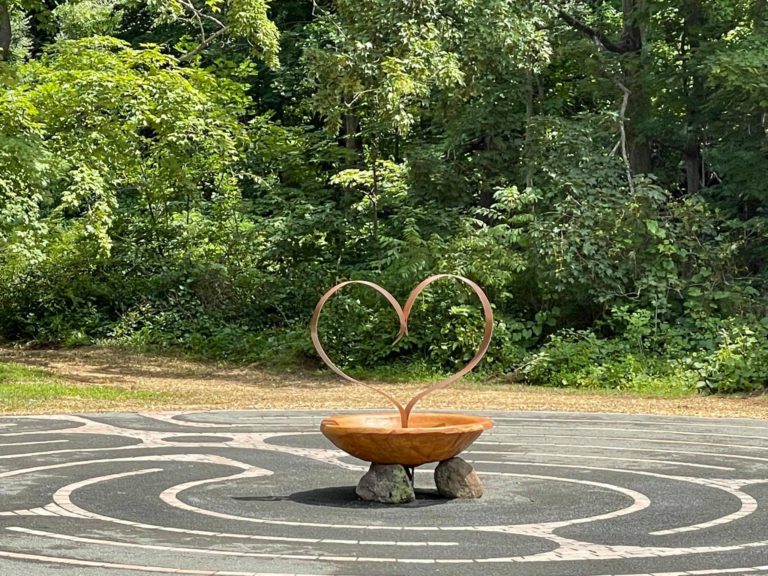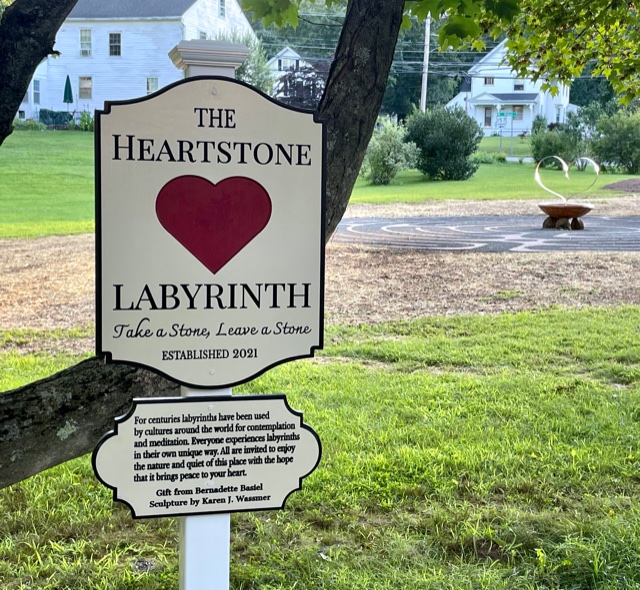 Follow the construction process: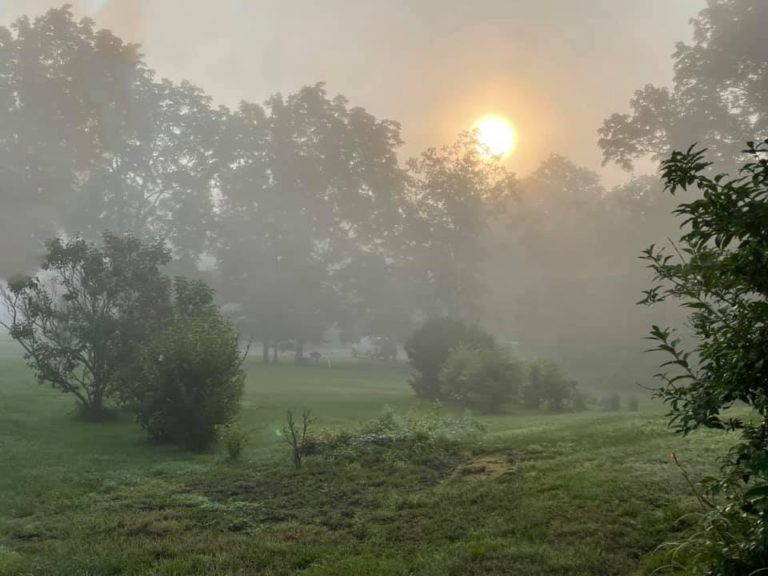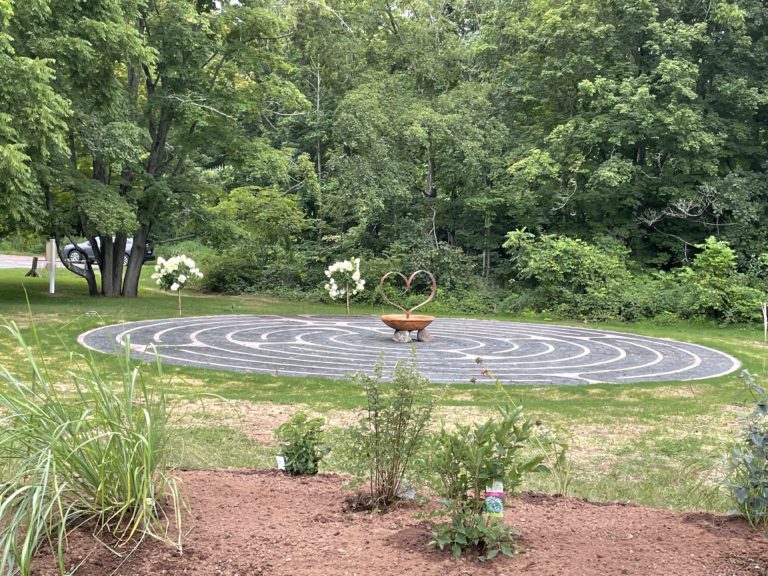 Many people enjoyed seeing and walking the labyrinth for the first time during the official unveiling on Saturday, August 28th.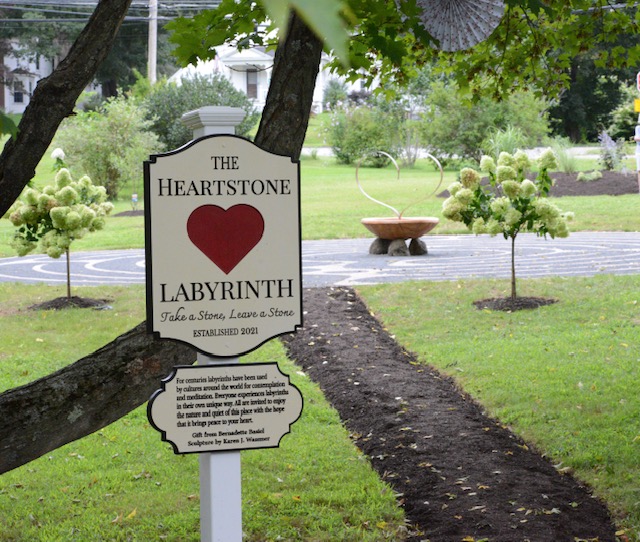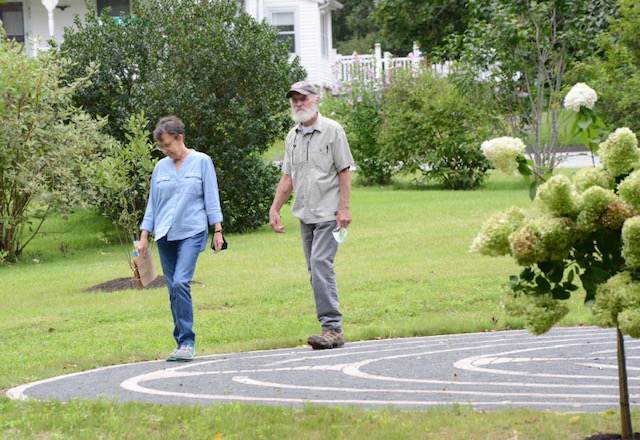 December 9th, 2021–The first snow of the season!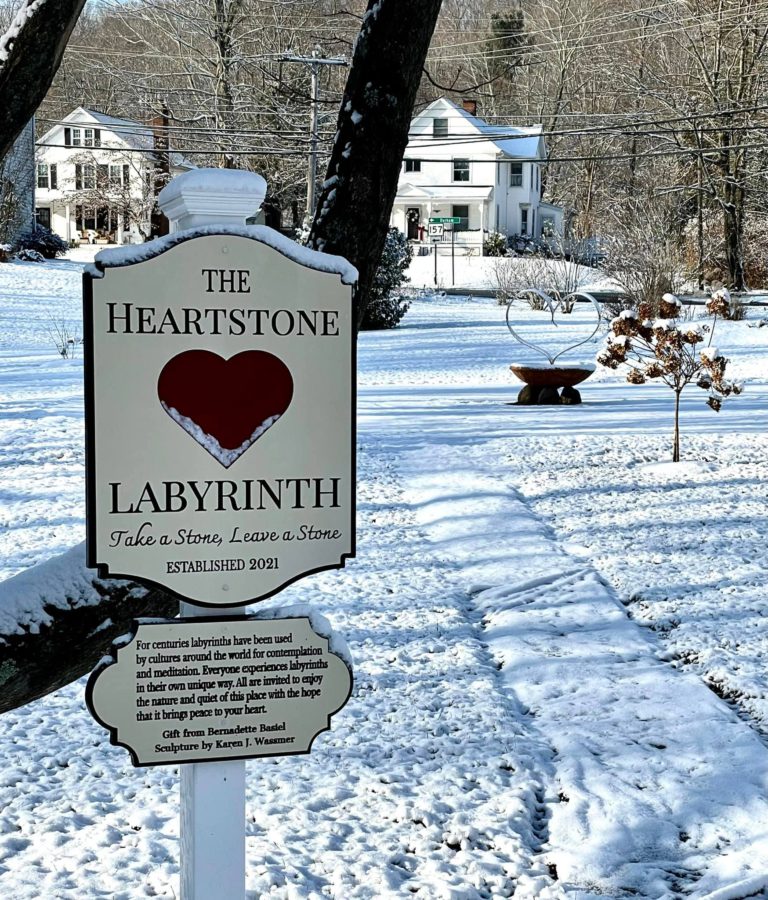 July 27th, 2022–The laying of the brick pathway begins!